Being providers of funding for small business we've found that a common hurdle for businesses, especially those based in the major cities, is finding affordable office accommodation. In this article we report on developments in affordable business accommodation in London, and where it is located.
A recent study was commissioned by the Greater London Authority (GLA) to explore the provision of Incubator, Accelerator and Co-working spaces – IACs and a map of where they are so businesses can actually find them. Given the high commercial rental costs in London, IACs play an important role in the provision of workspace and support to small businesses as they: typically offer high levels of flexibility in relation to membership and pricing, and offer business support in the form of mentoring, workshops and networking.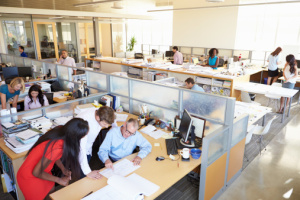 Indications are that the current IAC market will continue to grow and evolve, at least over the short term, especially in close proximity to existing hubs and transport links. IACs are currently used largely by the digital and creative sectors, but with an ever-broadening appeal IAC provision is spreading to other sectors.
Although it can be improved, there is an existing interactive map of IACs provided by The London Open Workspaces. This map is an interactive guide to London's affordable workspaces that shows the location of more than 130 affordable office spaces and 200 artist studios, and indicates the services that they provide. The map can be accessed here.
At Fair Business Loans we understand the critical importance of finding affordable workspace in London – either for a move to a first office from home or for an office upgrade – and we often provide small business funding for this purpose. If you are looking to move to your first office or relocate premises and require funding to do so, then do contact us at Fair Business Loans.