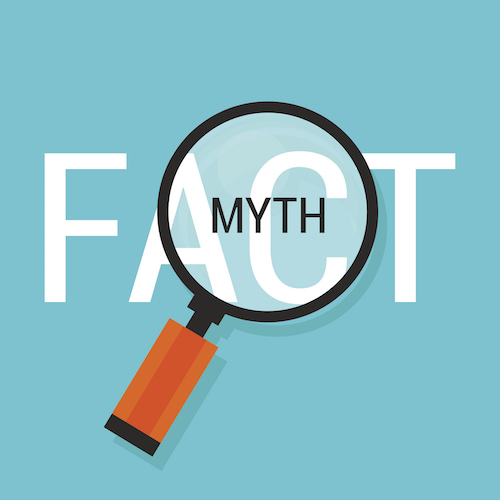 How easy is it to get a business loan UK in 2017?
Many of us will at some stage of our lives have played that classic party game of embarrassment - Truth or Dare. For the uninitiated, the idea is that a group of people take turns asking each other questions and the recipient has the choice of telling the truth or performing a dare if they do not want to tell the truth.
Seemingly getting a business loan in the UK these days is subject to the truth or dare process! If you are thinking of applying for a business loan UK wide then everyone will have an opinion. In their view, what they say is the truth and you would be foolish to ignore them. There are lots of myths and rumours out there - particularly in our unsettle economic climate.
So in this article we want to outline six truths about getting a business loan in the UK:
Truth 1: Business loans can be good value
Business loans are usually cheaper than personal loans. They may also be eligible for tax benefits. There is such a wide variety of business loans in the UK with different terms and conditions that there is bound to be one that fits your individual set of circumstances! But the misconception that a business loan is automatically going to be expensive is just not true.
Truth 2: Business loans can sometimes be a better alternative than using your savings
As a business owner it is good to develop the habit of compartmentalising your personal and business life - and this applies just as much to the finances as anything else. Many business owners have poured their savings into the business only to regret it later when they need their money - either for something special or to fall back on - but it is tied up in the business.
Truth 3: It is possible to get a business loan in the UK even with a poor credit score
What puts many people off applying for a business loan is that they have had credit issues in the past - perhaps through no fault of their own – and they are worried this will impact on their loan application. Whilst responsible lenders do check your past financial history, many are now still willing to lend as long as they are confident you can afford to repay. Fair Business Loans is one such lender, treating each case on its merit rather than purely on credit scores.
Truth 4: Lenders do not always require security for business loans in the UK
Many small business owners worry that if they take out a business loan they will need to put up their home or some other personal asset as security. Or that they will be accountable to the lender for all their business decision-making for the duration of the loan. This is not the case! Our last blog explored this issue in more depth so why not have a read?
Truth 5: You can get money quickly by taking out a business loan
Many small business owners do not consider taking out a business loan because they assume that it will take a long time to process. If the need for money is urgent they assume that the loan could not possibly come through in time and therefore it's not worth pursuing. However the truth is that , if approved for a business loan, you can receive the funds very quickly. For example at Fair Business Loans it can take as little as three days for the money to reach your account!
Truth 6: There is a whole new financial landscape for business loans UK!
If your default assumption for a business loan is one of the big banks then think again! In addition to the big banks there is now a vast array of alternative sources of finance. Today, businesses can borrow directly from individuals (via peer-to-peer lending platforms such as Funding Circle), other banks such as the Government-owned British Business Bank and the European Investment Bank, and a number of independent financial organisations such as Fair Business Loans.
So, the truth is out there! Business loans in the UK are available in a variety of different forms and there should be nothing holding you back from applying for the one that is best for you and your business. Armed with this truth you will not have to resort to any risky dares to fund your business! To find out more about how Fair Business Loans can help you move your business forward why not get in touch with us today!