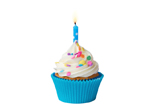 In April 2005, Fair Finance opened its doors as a social business on a council estate in the heart of East London's Stepney. Fast forward 10 years and we are now a thriving business offering a range of financial products and services designed to meet the needs of people and businesses.
We aim to revolutionise financial services to give everyone a chance and we are proud to have created a viable alternative in lending and advice! We have grown to a team of 35 in 6 branches spread across London speaking 12 languages and our achievements include:
helping over 22,000 Londoners with lending and advice
helping to create or sustain 200 businesses
saving 6,000 people from eviction
taking 14,000 people out of the hands of high cost lenders and saving them over £10m in interest payments.
We've done all this just by doing our job!
On the evening of July 2nd we therefore enjoyed celebrating our 10 year anniversary with many friends and the Fair Finance family. We were delighted to have 'Fair' cupcakes made by our Fair Business Loans UK based American clients, Outsider Tart!
During the evening, the founder of Fair Finance - Faisel Rahman - gave an inspiring speech about his passion and inspiration for Fair Finance. We summarise the key messages here for those who were not able to be present at the evening.
Faisel explained that Fair Finance has been all about a revolution in how we think about finance.
Fair Finance has always been a campaigning organisation to redress the injustice of people being left behind by mainstream finance and being taken advantage of by a growing market of exploitative and extortionate lenders. In particular we have been proud to be involved in:
profiling the issues of payday lending and financial exclusion regularly in the Guardian – long before it became a political topic;
giving evidence to the government to improve the lending sector and participating in some of the significant payday lending legislation;
leading the way in terms of online disclosure. We were the first financial services organisation in the UK to publicly disclose our lending data in 2005. Our campaign paved the way for legislation to be passed last year to enshrine this in law for all banks.
We've helped to establish the community finance movement in the UK and the microfinance movement across the EU. There have subsequently been replications in Italy and in Australia and we have been right at the front of the growth of this sector and the social finance movement.
Whilst celebrating all we have achieved so far, Faisel made it clear that we still have some way to go in terms of both the scale and scope of what we want to achieve. Changes in regulation, government policy and the increasing flexibility of work will see the market for our services continue to increase, with unparalleled opportunities for growth and impact.
We are closer than ever to demonstrating that our way of doing business can be not only sustainable but also profitable. We've often been told that what happens in the real world should cause us to limit our ambition and impact. But for Fair Finance, the only real world that matters is our clients. The day we forget that is the day this job is no longer worth doing.
During his speech Faisel also shared some of his lasting memories of the last 10 years. These included shopping loan sharks to the police, being phoned up by a disgruntled local moneylender, opening our second office only to discover it was a cupboard in this building, then spending all Christmas building the real office after the builders went bust! Also signing the first ever social and commercial microfinance deal in the UK; a deal that was as much about partnership as about finance. Last - but definitely not least - winning the UK Alternative Lender Of The Year Award beating every payday and high cost lender at their own awards ceremony!
Faisel was also honest about the fact that running any business is hard and that running a business that works opposite to every other competitor and has a social mission is really hard. It cannot be done alone. You need friends to make this work:
"It's hard financially, emotionally, mentally and occasionally physically. I guess if it was easy somebody else would have done it! I wish someone had told me that you can't do this alone. You need people who are better than you.
I'm proud to have found so many people who are better than me at many of the things that have to be done to make Fair Finance great! I'm even more glad that they're working in Fair Finance and building a career in a social business.
I hold a special place for our Social Investors. People who've had our back through thick and thin. It's hard not to understate their importance but if we hadn't found people who share our vision and goals this would never have happened."
Fair Finance has come such a long way since our first steps in 2005. We have achieved so much and have even had recognition from the Prime Minister and from the Queen. But, to conclude, Faisel shared something very close to his heart. At last month's Fair Finance staff meeting people were asked what Fair Finance meant to them and to our clients. The overwhelming - and humbling - response was that for them Fair Finance was like a family and for our clients we gave them the chances and opportunities they deserve. For that to be so clear to so many 10 years after launch makes us proud to be Fair Finance!
All of you reading this are Friends of Fair Finance. As stated at the beginning of this article, we aim to revolutionise financial services. That is our mission and it starts with "We". Thank you for being part of the WE and thank for you joining Fair Finance.