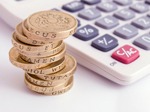 There are many reasons people fall into debt which we are highlighting with our Fair Money Advice success stories. If you happen to be unfortunate enough yourself to fall into debt there are many options you can take to help resolve your problems.
Seek Advice
To know the best way to repay or deal with your situation it is important that you get expert advice. Advice on debt is available on many platforms and easy to access. You can access help online from the debt advice charity, Step Change as well as the Citizens Advice Bureau or you can call the National Debtline. Alternatively if you would prefer to see someone and have a one to one consultation there are also options available to you such as using our debt advice services. Here at Fair Money Advice our expertise lies in free debt advice and we are always happy to help you on your journey to becoming debt free.
Remember that these free options are available to you so don't get caught and end up paying solicitors or others for advice that you may be able to get free elsewhere. (Please see details of accessing free advice at the end of this post).
Repaying Your Debts
Once you have sought advice you should be guided on your different options depending on the nature of your debt and your own circumstances. Your should receive advice considering your incomings and essential outgoings as well as how you can maximise your income and help you work out a budget to see potentially how much money you have to go towards repayments. When your adviser understands your case they can work out your best repayment options which may be:
Debt Management Plan – An informal agreement with your creditors to make regular payments towards your debts over a period of time. You will be responsible for payments directly to your creditors.
Individual voluntary arrangements (IVAs) - Formal agreements with your creditors to pay all or part of your debts over a period of time. They have to be set up by an authorised debt specialist and there are certain costs you need to pay.
Administration Orders – If your debt is £5,000 or less and you can afford to make regular payments to your creditors you can apply for an Administration Order through your local county court but there are costs and conditions you'll need to meet.
Bankruptcy - Once made bankrupt, a 'trustee' will be appointed to take control of your assets which will be sold or used to help pay your debts. If you opt for bankruptcy certain restrictions will be placed on you and your financial affairs will be investigated. There are fees associated with a bankruptcy application. FMA can help you access assistance with these.
Debt relief orders (DROs) – If you owe less than £15,000, don't own your home and have no spare income you can deal with your debts by applying for a DRO through an authorised debt specialist. The fee to process this is £90 and is payable to the Insolvency Service. FMA can help you find charitable assistance to help with the fee.
Consolidating your debts – This means taking out a single new loan to pay off several existing debts. Independent advice should be sought before taking out a loan to consider whether it's the right way to deal with your debt problem.
Debt management companies (DMCs) - Offer help if you're in debt by negotiating with your creditors for you to try and reduce your overall payments. You will then make one payment to the DMC who will distribute this between your creditors. Your monthly payment to the DMC will usually include a fee and according to Step Change this could cost you an additional £5,000. So this means you may pay off your debts slower than if you choose a free option such as Fair Money Advice who can contact your creditors and set up repayments or you can go online to Pay Plan.
So remember if you're dealing with debt: seek advice! You may find this hard but in the long run it will make your life a lot easier. Make yourself aware of the free services that are available to you to avoid adding more to your financial troubles. Fair Money Advice is here to help deal with your debts and you can find our details as well as other free services below.
An advisor will usually help you work out your priority and non priority debts so check back for our next post on this subject.