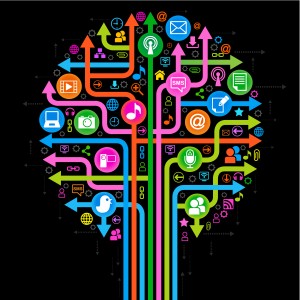 As we are beginning to live in a more digital world what impact will becoming more digital have on advice? Will it be a help or hindrance?
The Fair Money Advice team recently attended two different workshops, one around financial inclusion and the other on digital advice and discussed the future of digital advice in both. Discussions looked at the challenges and opportunities a move towards digital would bring with capability being a key theme. A move towards digital could do a lot to promote inclusion but may also affect exclusion.
Currently the majority of Fair Money Advice clients receive advice face to face however there may be clients who are not being reached or who would prefer to be reached more remotely via digital means. Being able to offer advice where a client does not need to come to an office for an appointment may help remove barriers of access for some clients such as those who have a disability and are unable to leave the house. Further to this an increase in digital advice resources could help clients who are capable of helping themselves access the information they need to solve their problems without having to visit an agency for an appointment. One of the ideas around remote digital advice discussed was introduction of apps with the relevant information for clients to use for self help methods. Making information available in a remote digital form could be used by those who are house bound or able to use information provided to take steps to help themselves.
So what are the challenges of digital advice?
Digital advice could offer opportunities to reach those that previously couldn't be reached such as those who are housebound or live in remote arrears, however, it will also bring with it challenges. Advice available in a digital channel for people to use themselves could help them successfully use self help methods but individuals will still need certain levels of digital capability to take full advantage of these options. Taking into consideration that some people's digital capability may be poor, means an adoption of digital advice will leave some excluded from this form of advice - for example younger clients may be more digitally capable than older clients. Further to this with introduction of digital advice tools such as 'apps' it will need to be considered how those who don't have or can't afford a smartphone will be unable to access advice via this channel. Capability and financial-means could be two factors that negatively affect inclusion when it comes to digital advice. When looking at developing self- help digital advice information it also needs to be taken into consideration how updating information may be challenging for example with benefits information which is subject to change frequently. Considering how information around advice may be constantly changing, and making sure the client receives the most current relevant advice, brings us to the question of whether service quality and relevance is compromised if advice isn't delivered face to face.
Looking at the opportunities and limitations digital advice could bring, it becomes clear that there are areas in which a more digital strategy would greatly benefit advice. But ultimately it can't stand alone and considering people's capabilities a blend of face to face, as well as digital, might still be needed. A face to face service will be required for clients who are unable to help themselves using advice information provided digitally, as they have poor reading skills, digital capability or don't have the means to access advice digitally by computer, apps etc. A digital advice strategy will be useful for those who do have the capability required but would be unable to access face to face advice. It may also be preferred by younger advice seekers who are already used to doing things digitally. One of the conclusions came to in both workshops was that if advice is to become more digitalised, it needs to be done gradually, to be phased in so clients aren't overwhelmed and end up with more problems than they had when they came to seek advice!
One simple way digital advice can be introduced to clients is by using digital tools in face to face appointments such as tablets. Use of a tablet not only introduces digital advice to clients but it could potentially empower them. The use of a tablet can break down a wall between a client and adviser as the adviser can easily show the client the steps they are taking; and if a client is able to follow the steps in this way they may realise they actually do have the capability to help themselves. Moreover, the client is able to actually contribute by carrying out actions on the tablet in the appointment; it may also give them a sense of ownership of the advice being received, which would also be empowering for clients.
Overall digital advice has its positive and negative sides, but with our society increasingly moving towards digital adoption – and the obvious cost savings available - it is inevitable that advice will have to move in this direction too. How each agency chooses to do this will be different – but providers will all need to ensure this is done in the best interests of their clients.
To find out more about the work we do at FMA why not visit our Facebook page at; 'Fair Money Advice' or follow us on twitter @fairmoneyadvice