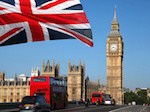 So, London has chosen and we have our new mayor. Sadiq Khan, Labour's candidate and London's first Muslim mayor - and self-titled "mayor for all Londoners". But what impact will he have on small businesses in London?
As a positive role model, the fact that Sadiq Khan has become mayor of London is itself a feat that is just the latest step in a life that has repeatedly overcome the odds. He is from humble beginnings on a south London housing estate, one of eight children born to Pakistani immigrants - his father a bus driver and mother a seamstress. Nevertheless he resolved from a very early age to achieve success for himself and for those causes important to him.
This determination did not abate as he grew older and he studied law at the University of North London. He had a passion for fighting for the underdog and his law degree enabled him to become a trainee solicitor then three years later, aged 27, he was made an equity partner. He cites this as not just an important career move, but a significant influence in his unflinching support for small businesses: "Helping run and grow that business, taught me the challenges that the business community faces. I want to be the most pro-business Mayor yet!"
Sadiq has often credited his early impressions of the world of work as shaping his belief in the trade union movement. He saw how being in a union had benefitted his father, and gained him decent pay and conditions, unlike his stay-at-home seamstress mother. This influenced him to join the Labour party at the age of 15 and to be determined to fight for justice and equality for those in all types of employment, including the self-employed and small businesses.
Sadiq Khan's political career began in earnest in 2004, after leaving his legal job. In 2005, he fought and retained the marginal seat of Tooting for Labour, and in 2007 became a government whip and communities minister. This was followed by a post at the Department for Transport in 2009 making him the first Muslim in the Cabinet. After Labour's election defeat in 2010 Sadiq was chosen as Ed Miliband's campaign manager for the Labour leadership and helped him win an unexpected leadership election victory.
Despite Labour's disastrous result in 2015 - and the swift resignation of Ed Miliband - Sadiq Khan put himself forward to run when the mayoral campaign started in 2015. He gained the Labour nomination over the expected favourite Baroness Jowell. It marked the latest stage in a pattern in his career of coming from behind, as further evidenced by his convincing victory over conservative Zac Goldsmith.
There are many elements of Sadiq Khan's rise to prominence that can inspire us as small business leaders. His sheer grit and determination, and his refusal to let circumstances or obstacles prevent him achieving the success he so desires. We can learn a lot from that alone. But in an interview with City AM on the morning of the mayoral vote Sadiq made clear his passion for small businesses and his commitment to helping them succeed. To quote the man himself :
"I have focused on setting out how I will be the most pro-business mayor London has ever had…… Our small businesses, startups and entrepreneurs are at the heart of our economy and our communities, and supporting them to grow, innovate and create wealth and jobs will be central to my plans."
In the interview he outlines 5 key proposals for helping small businesses in London:
To form a true partnership with business and take an active role in helping to break down the obstacles holding London's firms back and affecting their competitiveness.
To set up a Business Advisory Board to contribute to policy and infrastructure planning and decision-making in City Hall.
To implement a step change in new affordable housing supply, both to rent and to buy, while exploring incentives for businesses to provide investment in new homes which could benefit their workforce.
To ensure the provision of more commercial space in new developments, and even affordable live-work units.
To establish a Skills for Londoners taskforce to ensure we train more Londoners in the skills needed in our economy. Through this initiative, I will establish a tech talent pipeline with more young people enabled and encouraged to gain key skills.
Sadiq Khan is also firmly on the Remain side of the Brexit debate and sees his role as mayor as being influential in June's referendum. His view is that leaving the EU would be a direct threat to London's growth and jobs and could mean years of uncertainty for businesses in terms of new trading deals and potentially higher export and import costs. He also feels that it jeopardises London's status as Europe's financial capital: "I believe our interests clearly lie with Britain remaining in Europe and, as mayor, I will do everything I can to persuade Londoners that we are better off staying in."
At the launch of his mayoral bid Sadiq Khan said "For the last eight years you've seen a red carpet mayor, somebody who is fantastic going to openings, great with a flute of champagne in his hand. I'd rather roll up my sleeves and fight for all Londoners."
It now remains to be seen whether he is able to steer his own course through increasingly murky waters to keep his promise and be a "mayor for all Londoners" and a mayor that truly does mean business.