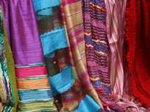 Back in 2010 one of Fair Money Advice advisers, was able to help Maria (not her real name) with her debt issues which were no fault of her own.
FRAUD. It is an ugly word and something we all hope will not happen to us and we will not have to deal with. What would you do if suddenly you were told you owed over £50,000 that you knew nothing about? That is exactly what happened to our client Maria who came to Fair Money Advice in 2010 for help.
Maria had a string of personal problems in her life including separation from her partner causing her to suffer with depression. To add to this she was the victim of theft which led to her appearing responsible for a debt which was not hers. Maria's handbag was taken from her containing her passport as well as credit cards, she reported the theft but the possessions weren't recovered.
It was then to Maria's alarm when she received a statuary demand in the post claiming she owed £52,000 on a hire purchase car. Once again Maria was a victim of crime, this time fraud. She knew nothing about this lovely £50,000 car which she was now apparently in debt for!
Maria sent the company a letter stating she had never taken out a hire purchase car and requesting proof and signed agreements of hire. However this was not enough as it appeared the company ignored this letter as she received no further contact from them until another statuary demand was sent, this time hand delivered.
Advice had been sought from elsewhere by Maria but unfortunately no one had been able to help her in her situation. Eventually she was referred to Fair Money Advice and they were able to help her turn her situation around. Her adviser ensured that Maria received the correct advice and proper action was taken so that she was no longer liable for this debt. In co-operation with the community legal service and a solicitor Maria's adviser was able to prove to the company that this was a case of fraud and she was free of the debt.
But this is not the end to Maria's story, there is more good news.
Now relieved from the stress of her debt Maria was able to do a beauty therapy course, has become self-employed and is doing really well she has also said that she no longer suffers so much from depression. To add to this, the hire purchase company requested she file for bankruptcy which would have given her a poor credit rating, greatly affecting her chances of starting her business.
So thanks to coming to Fair Money Advice Maria's debt problems were dealt with and solved and she was so grateful she bought her adviser a scarf to say thank you.
It is often hard for clients not only suffering with debts but also with conditions such as depression and the support that Fair Money Advice's advisers offer is greatly needed and appreciated by clients.
If you found this story interesting please check out our earlier posts of our other clients success stories from all different circumstances and you can anonymously add your experiences of debt to the comments section below.