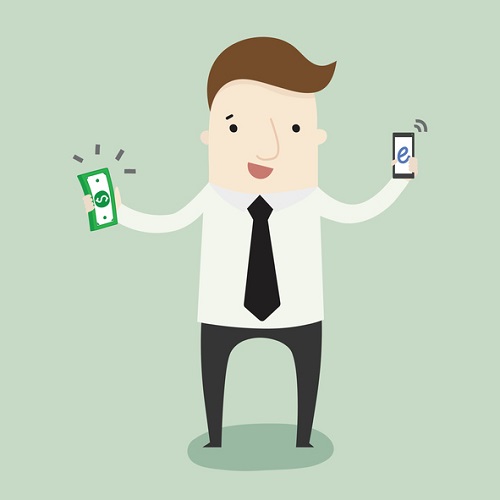 The increased use of mobile phones in the UK is impacting every area of our lives including banking. The millennial generation have grown up with the expectation of being able to do almost anything on their phones, including managing business and financial transactions.
In 2015 the BBA (British Bankers Association) reported on the rapid growth of banking apps, and predicted that by 2020 customers will use their mobile to manage their current account 2.3 billion times – more than internet, branch and telephone banking put together:

According to Anthony Browne, chief executive of the BBA: "Technology is changing our lives and banking is no different – it is now easier than ever for us to check our balances, pay our friends and manage our money. The rapid take up of apps and mobile banking appears to be a real game changer for the British public."
It should therefore come as no surprise that business finances are also increasingly going mobile! 2016 statistics show that in the US, over half of small business loan applications came via mobile devices (55.8 %) by September 2016. The UK is not far behind: the image on the right - from Deloittes UK Mobile Consumer survey 2016 - shows the rise in use of mobile banking apps versus using a browser for online banking.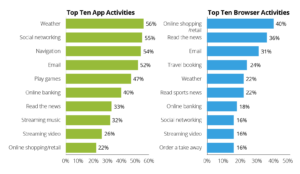 Earlier this year, Barclays launched an instant business lending facility via it mobile app, enabling small business loans of up to £25,000 to be paid out within 60 minutes - if you fit their lending criteria. Those criteria are that you need to have strong growth potential, a good credit history, have been a customer with the bank for six months and already use its mobile banking service. On this basis, the instant business lending facility was offered to around 25% of Barclays business customers.
There are many advantages of applying for a small business loan via mobile technology. It can be less intimidating than going into a branch for a face to face discussion, saves a lot of time and can be done outside traditional banking hours. Technology can also simplify the process and more people are now willing to trust the security of mobile banking and apps.
But if the Barclay's criteria are anything to go by, the convenience and immediacy of mobile lending will not be available to everyone. Right? Wrong!! According to David Ebstein, Head of Digital for Financial Services at Ernst and Young: "The British public is voting with its thumbs. Being mobile-enabled is a must, not a maybe, and banks that don't engage properly with mobile channels risk losing relevance in customer's lives"
Many lenders are making the small business loan application process genuinely accessible to their mobile customers; not just a select few. For example, at Fair Business Loans our online application form is already optimised for mobile devices and our loan process can take as little as 3 working days from your initial enquiry to the money arriving in your account. Whilst we will need to establish the affordability of your small business loan, we do not have rigid lending criteria based on credit scores alone but treat every case on its merit.
However you choose to interact with us - face to face, phone, browser or mobile - Fair Business Loans are interested in you and your business! So to arrange a small business loan your way why not get in touch with us today!
SOURCES