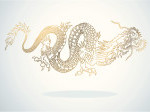 The doors of the worryingly ancient lift grind to a close and it ascends slowly and jerkily up to the first floor of what appears to be a deserted warehouse. Yet as the occupants step out, hearts beating, they find themselves faced by five people. People who mean business. This is a place where dreams are realised or shattered. This is Dragons' Den!
Seeking funding for small businesses can be a daunting prospect. You believe in your business and know it can succeed. Yet it can be difficult to convince a lender to give you the financial backing you need to move forward.
That is where Fair Business Loans can make the difference! We do not base decisions about funding for small businesses on credit scores. At Fair Business Loans our aim is to understand your individual circumstances and make small business loan decisions based on your situation and your character. Nor do we require mountains of paperwork; unlike most other UK business loan companies, no lengthy business plan is required.
In these challenging economic times many new businesses do not survive. In 2012, according to Bis.gov, over 400,000 new businesses were set up but 20% of these failed within the first year and 50% may not still be in existence by 2015. It is not surprising, therefore, that small business loans can be difficult to come by. It is also not surprising that many UK lenders get it wrong in terms of turning away small businesses because they don't meet a particular set of lending criteria.
Coming back to Dragon's Den, there were reports in the weekend press recently about many of the business ideas that the rejected which have gone on to become successful, thriving, businesses despite that source of business funding being denied them. The dragons must now regret uttering the dreaded words "I'm out"!
When you apply for a small business loan from Fair Business Loans we will arrange for one of our professional Small Business Loan Officers to come out and see you at your business. This enables us to make sure that we fully understand your financing needs so that we can make a fair decision about funding for your business.
To see the Fair Business Loan difference for yourself contact Fair Business Loans today. No creaking lifts or snazzy sales pitch required - just a refreshingly straightforward and honest approach to funding for small businesses!