High Cost Loans Refinancing (HCL), is Fair Finance's new product to help those struggling with the spiralling costs of high interest, unaffordable loans. The aim is for an affordable loan from Fair Finance, with lower interest, to be used to consolidate high cost loans to save total interest paid and reducing monthly payments.
We have only been offering this service for a short time and have already had an impact helping customers to consolidate their high cost loans and reduce their monthly outgoings. This is our client Emma's* story.
Emma came to enquire about a loan because she was struggling financially. When reviewing Emma's case it was her loan officer who realised she could benefit from the HCL product after looking through her statements and seeing the high amounts she was paying monthly to creditors. When asked about her payments, Emma expressed her desire to consolidate at least some of her debts. This is when we knew the HCL product was for her.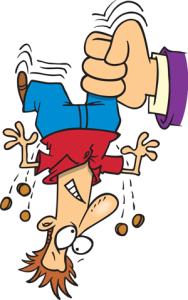 Emma's total monthly payments to unaffordable high cost lenders were £500 putting a great dent in her finances each month.
By taking out a affordable HCL Refinancing loan from Fair Finance Emma was able to consolidate two of her high cost loans reducing her monthly payments to £300, saving her £200 each month. Dealing with high interest creditors to consolidate loans can take up more of a loan officer's time than the usual process for a loan. Her loan officer had to make sure that they knew details about outstanding balances which can sometimes take time. This is because settlements can be different when repaying early, and can change day to day. The loan officer would also speak to the company on the client's behalf, if the client needed help with communication. The loan officer is also responsible for obtaining the correct bank transfer details as Fair Finance pays creditors directly. Considering her loan officer took the time to deal with her case Emma was really grateful and we were able to turn our financial situation around.
Since the beginning of Fair Finance's work we have been able to help 500 people consolidate debts saving them a total of approximately £1 million in interest rates payments. And with our new HCL product we are ready to help even more.
If you are struggling with repayments to high cost lenders please do get in touch with us about our HCL product. You too could save like Emma!
Here's some information about the HCL Refinancing. If you would prefer to speak to an advisor, please call us on 02089880627.
Who's Eligible
– Anyone who receives benefits or wages
How to apply
– Call to book an appointment
– Bring your documents
– Come to an interview
How much we can consolidate
– Up to £3000