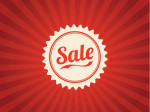 "So, this is Christmas
And what have you done?
Another year over
A new one just begun . . . "
No doubt these timeless lyrics from the late, great, John Lennon have come to your attention once again over the festive season! They always give food for thought. Another Christmas is behind us and another year over. However let's not lose either that spirit of reflection or all the good intentions we came up with, both for our own lives during 2015 and for our businesses!
Where do you want your business to be this time next year? When John Lennon's "Happy Christmas War is Over" is played at the end of 2015, what will be your answer be to the question "And what have you done?"
If the time is right to expand your business in 2015 and you need additional business funding to do so then Fair Business Loans UK have some good news! In our January sale we will be offering £50 off. We hope that this will get your year off to a great start and give you even more incentive to apply for a small business loan from us!
Our criteria are that you need to have been trading for at least 12 months and be based either in London itself or within the M25 region. Over and above that we offer finance with a difference in that we actively support and work with those businesses who for whatever reason are excluded by more mainstream finance providers. We base our decisions on a range of factors rather than credit scores. So, if you are understandably hesitant about seeking funding for small business, make it your New Year resolution now to get in touch with us to find out more about small business loans with a difference!
At Fair Business Loans we hope that the year is indeed a good one for you and your business, and look forward to you taking advantage of our January sale to get the ball rolling!