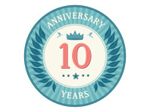 As you may know, Fair Business Loans have been supporting business growth in London with small business loan services for 10 years. During that time, our own business has also been growing steadily and we are now firmly established as one of the leading social enterprises in the UK delivering sustainable and scalable financial services, particularly to those whom the mainstream providers have left behind. Throughout our 10 years of operation we have developed practices and procedures to ensure that our services are conducted at the highest level.
As we celebrate our 10 years in business we are delighted to launch our brand new website! At Fair Business Loans one of our main guiding principles is that financial matters should be simple, honest and transparent. We believe that this concept is also reflected in the design and content of our new website and hope that you find it helpful.
At Fair Business Loans we are passionate about what we do. For small and new business loans - as well as the personal finance offered by our Fair Finance team.
We are committed to providing high quality products and services that are affordable and accessible. Wherever possible we work in partnership with other companies and agencies that share our goals. We will know that we have been successful when we have helped to put the loan sharks and predatory lenders out of business.
Do browse through our new website to learn more about who we are and what we do. Past blogs feature news, views, and case studies about small businesses that we have helped over the past 10 years.
As Fair Business Loans begins its next 10 years in the business that we are passionate about, we hope that you will join us in the journey. If you are looking for small business funding that is fair through and through, contact Fair Business Loans today to take your first step in the right direction!