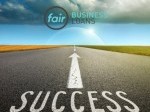 Have you encountered the "NBC" phenomenon yet?! Not Before Christmas, that is! It seems that no sooner are we into December than the imminent approach of Christmas is being used as a justification for all kinds of delays. This can affect all areas of business from those affecting domestic consumers - such as property sales, home improvements, and major deliveries – to business suppliers and commercial contractors.
At Fair Business Loans we don't believe in excuses! Whilst we enjoy celebrating the festive season as much as anyone else, we also never take a break from the passion that we have for our raison d'etre – i.e. providing financial services, products and funding for small business.
So, despite the festive season, we will still do our best to process any unsecured business loans applications as soon as we can, so that your business is ready to hit the ground running in the New Year.
What about your business? If you have not been thinking about business expansion perhaps now is the time to do so? Are you finding yourself sliding down the slippery slope towards the "NBC" phenomenon because you are worried about your ability to deliver products and services in your usual timescales at this time of year? Whether that is because of increased demand, staff shortages, reliance on slower-than-usual suppliers, or any combination of these things – perhaps it is time to take a fresh look at how your business operates and whether continuing on that same path is the best way forward or whether it is time to diversify and expand? In which case, additional business funding may be needed.
If you would like to find out more about how Fair Business Loans can help your business move forward in 2015, contact us now to start the process before Christmas is here!