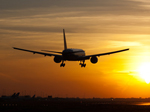 Summer can be an expensive time with holidays, trying to entertain the kids, making additions of summer essentials to the shopping and the list goes on. However summer doesn't have to be so expensive and hopefully you'll be able to save this summer with our tips on how to be a savvy shopper and make the most of the sun and your money.
Understand Up-selling
Ever thought the price of something was too good to be true? A flight to an exotic location for just £50! A product in the supermarket in a 'buy two for £10' when a single unit costs £8 anyway! The truth is most of the time it probably is too good to be true. Understanding up-selling can be key to helping you save money not only in the summer but for the whole year round.
Low budget flights are often guilty of up-selling, so that £50 flight will probably end up costing you a lot more. On top of this £50 there will often be other charges to be added, don't forget this probably only pays for the outbound flight and the return could cost as much as double this or more.
Next you have to consider luggage, surely you can't go on holiday with no clothes! Luggage is often not included in the price and there is an extra charge which could cost £30 or more. On top of this there may also be a booking fee and a charge for using your card. So in the end that £50 may end up costing you more than you bargained for. So what can you do to ensure you get the best deal?
Shop around. Compare flights from different airlines and check to see if a luggage allowance is included in the price you can then compare the non-budget with the budget airlines to see who actually works out cheaper. Another tip is, when booking flights you will often be offered travel insurance also but before you buy it from the airline make sure you also shop around for this to make sure you're getting the best price.
You can also be smart with your money at the supermarket this summer when buying summer essentials by using the same principles. For example supermarkets can often be guilty of having promotions which look better than they actually are. Offers on branded sun cream can look like such a bargain with a limited time buy one get one free offer on a £10 product just for July. However during the rest of the year this product may be priced at half price meaning the product would usually cost around £5 anyway. So is the buy one get one free deal still such a bargain?
An alternative is to again shop around! Remember stores often promote things as 'limited time offers' to entice us to buy but these offers may not be as much of a bargain as they originally appear. Another key tip to remember is that stores often place more expensive products on shelves at eye level so why not stoop down and check the lower shelves for cheaper brands, you may be able to get yourself a cheaper deal.
So the key things to remember are; if an offer looks too good to be true it probably is and always shop around for the best deal to make your money go further.
Fun in the sun doesn't necessarily mean jetting away we have had good weather so far (touch wood!) so you will still need to get the best deal on your cream! But there are also plenty of low cost even free things you can do by staying at home. Check out our Facebook and twitter feeds as we will be posting ideas of fun days out this summer which won't break the bank.
Facebook- Fair Money Advice
Twitter- @FairMoneyAdvice