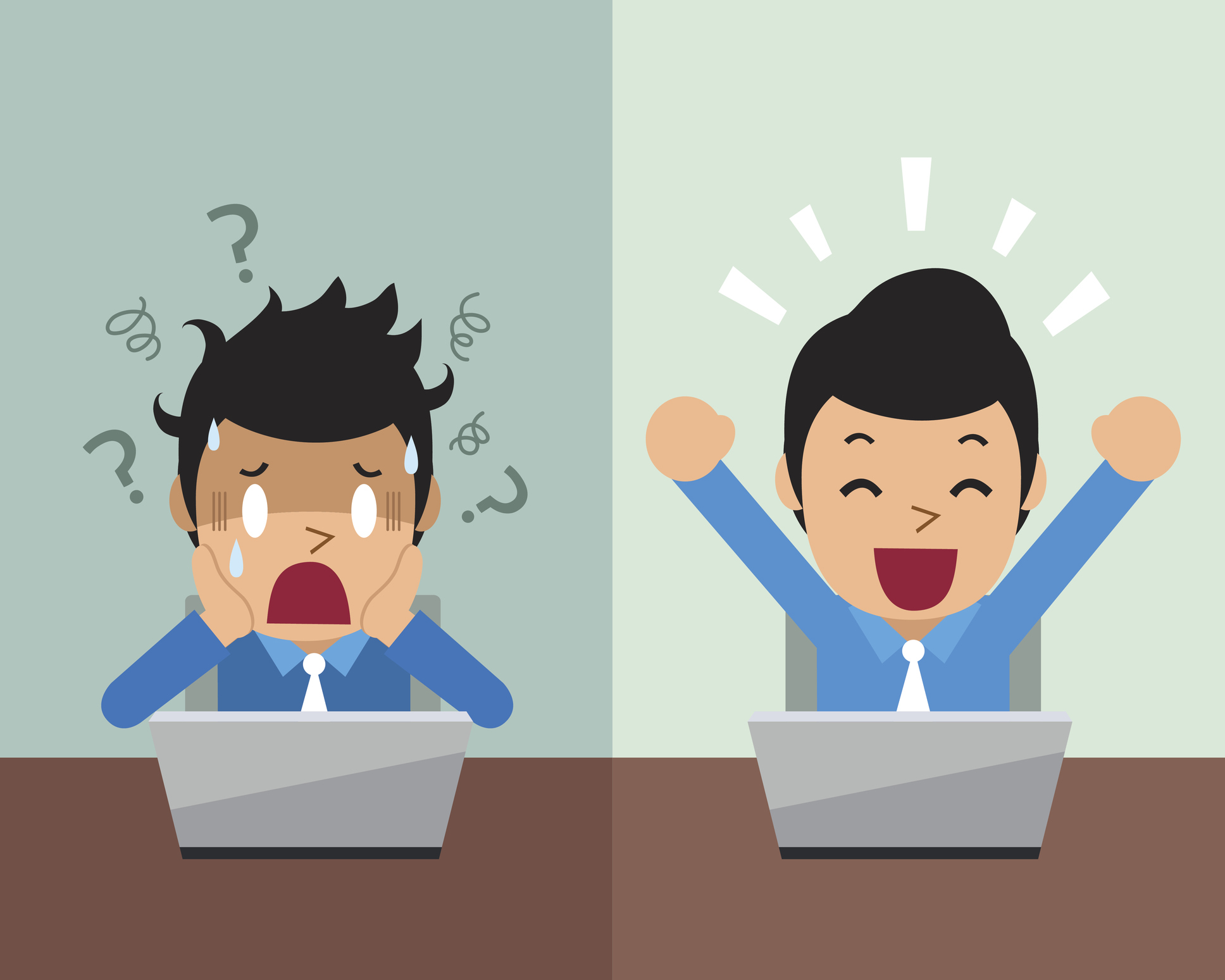 It's a sad fact that many small businesses do not use technology to its full advantage. In fact some seem to almost be afraid of it. Recent research by CNBC indicated that almost half of small businesses don't have a business website, and not all of those who do actually use it to communicate news to customers and potential customers.
But a website is not the only area of technology that many small businesses are missing out on. There are many ways in which technology can be used to streamline and grow your business. One of our previous blogs - Work Smarter Not Harder - covers various ways in which small businesses can use technology to become more productive. Using technology in this way can multiply the time you have available to be innovative and continue to grow your business, rather than becoming bogged down in the tyranny of the immediate: all those niggling administrative jobs that yes have to be done but can eat away at your creativity. As our blog says, learn to work smarter not harder to keep moving forward.
There are five other ways that technology can make a huge positive difference to a small business in 2017. Let's take a quick look at each of them now:
Customer Relationship Management
First and foremost, finding and implementing technology to handle your CRM and automate your lead nurturing is essential to keep up in these fast-moving times. There are many excellent systems on the market, such as Salesforce, that offer integrated solutions to manage your sales, marketing and customer service.
Many small businesses have efficient processes and procedures handling different aspects of the business - for example customer contacts, sales, marketing etc. But by using a CRM solution all these functions can be handled under the same umbrella. This leads not only to greater efficiency but a business environment with the agility and flexibility to support and sustain business growth.
The Future is Mobile
This fact of life cannot be overstated. With an increasing number of people using mobile devices to shop, search for local businesses and share their opinions and experiences online, the mobile market is here to stay. A recent study by Cisco indicates that desktop internet traffic will reduce from its current 71% to 50% by 2020, with mobile traffic increasing correspondingly.
Small businesses therefore need not only to have an online presence in the first place, but to ensure that it is compatible with mobile devices such as smartphones and tablets as well as desktop browsers.
We're all connected
As a small business owner it's easy to feel isolated but the power of technology enables us to connect and collaborate much more easily. This opens the door to a whole host of business opportunities such as networking with others via technology such as Skype and Facetime, or collaborative working using shared documents via technology such as Google, Sharepoint or OneNote. Technology makes it much easier to work in multi-site teams and benefits from the strengths, skills and talents of others.
Head in the cloud?
This is an accusation often leveled at entrepreneurial people! However, for today's small business it really does make sense for you to have your head in the cloud. Cloud technology is changing everything. As well as providing the technology for the connectivity and collaboration we've just been looking at, it also enables remote data backup and storage which alleviates concerns about computer crashes and data loss. Cloud technology has such a richness of resources that you would be foolish not to take advantage.
Working on the Move
The combination of cloud technology and mobile devices is a key factors in enabling people to work from anywhere, even when on the move. Smart devices and specific apps make it possible not only to stay connected remotely but also to handle different aspects of your business such as digital marketing, finances and customer relations. Documents and data stored in the Cloud means that you always have access to the information that you need.
We can see from the above that technology continues to fundamentally change many aspects of the way businesses operate - and it is not going to stop any time soon. As a small business you need to decide either to embrace current technology and reap the rewards, or risk being left behind. Finding and using the right technology for where your business is at right now can enable you to punch way above your weight, and being the transformation of your business from into a major success story.
So don't be afraid to invest in new technologies. Even if this means seeking out some additional business funding to get started then still consider it worth doing. At Fair Business Loans we understand the importance of such investment and will always consider a small business loan for this purpose. Why not get in touch with us to share your vision of how technology can enhance your business, and see how we can help you make it a reality.