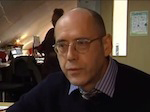 As featured in our recent blog "Getting to Know Fair Business Loans", we have been supporting businesses in London with small business loans for 10 years. This is in stark contrast to many of the high-cost online business lenders out there, some of whom have only been in existence for one or two years and may well not still be here in another 2 years time!
During the past 10 years we have helped many clients to expand their businesses and fulfil their dreams and ambitions by providing small business funding. One excellent example of this is J-go Training. J-go Training and its sister company J-go Consultants are social enterprise companies doing amazing regeneration work in the borough of Tower Hamlets. Between them they provide consultancy, education and training for unemployed jobseekers and individuals looking to increase their skills base. They have recently been delivering a government programme teaching English through new technologies to reach hard to access communities.
We first provided J-go Training with a small business loan in 2005 and have recently been delighted to support them again with a further loan in 2014. When deciding whether to provide a client with a small business loan we always look at:
The character of the owner and directors. J-go Consultants is run by Jonathan Hems who has more than 25 years experience in housing and community development in socially excluded, inner city environments. He really knows his business and manages it professionally.
Affordability. J-go are experienced operators, have contracted income and were able to clearly demonstrate how and when the loan would be repaid.
Jonathan has openly stated that "without the support of Fair Business Loans in 2005, J-Go Training would not be here delivering regeneration services to Tower Hamlets today". You can view a full interview with Jonathan below.
If you would like to learn more about J-go Training and their work, please visit http://www.j-goltd.com/. And if you wish to be part of the next 10 years with Fair Business Loans contact us today to start making it happen!