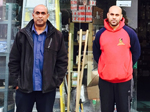 Here at Fair Business Loans we are always happy when we are able to help a small business progress so when Balbinder Sidhu (a.k.a. Sid) enquired about financial help for his DIY store we were delighted to help. Sid started his business in Nov 2011 and managed to expand the business from one shop to two shops in two and a half years, opening his new shop in Mar 2014.
Sid's DIY is a family business with Sid's two sons working alongside their dad in the shops.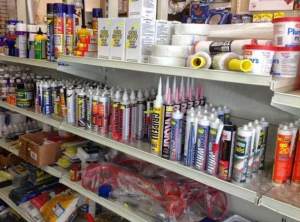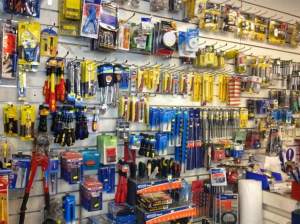 Sid's motivation is satisfying all his clients and to help him reach his goal he approached Fair Business Loans in the hope of obtaining finance to help increase his stock level, buy better quality of stock and new key cutting machines. When we met with Sid we were impressed by his spirit, knowledge and entrepreneurial behaviour, he showed good knowledge of the sector and his local market. In a relatively short period of time Sid had managed to build a very good reputation and a wide loyal clientele; all his clients enjoy the nice and friendly customer service that the Sidhu family offers. Repeated and loyal clients are always referring new clients to Sid expanding his client base by word-of-mouth.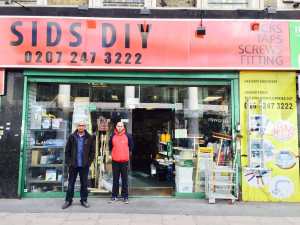 Always keen that clients will leave his store satisfied with a big smile on their faces Sid recognised to achieve this, a certain level of stock is needed and a certain quality as well. On the other hand he saw a good opportunity in the key cutting business in the local market and that his current key cutting machines are not as good as he would like them to be. In an effort to continue meeting customers needs Sid decided to approach Fair Business loans for help.
At Fair Business Loans we believed in Sid's DIY and in Balbinder himself, therefore we decided to support the business with the amount needed. Dealing with Mr Balbinder was easy and straightforward, he managed to provide us with all the necessary documents and answers which allowed us to make a decision in about a week, and for him to have the money in his account in a matter of 10 days.
If you are an individual who likes to spend their weekends busy improving your home don't hesitate to visit one of Sid' DIY shops on Commercial Street or Minories near Aldgate Station. For further information please visit http://sidsdiy.com/contact-us/
Or maybe you are like Sid and you have your own business and would also like to continue to deliver excellent customer service through improving your service, don't hesitate to contact us. To find out more about Fair Business Loans and how we can help your business, call us on 020 8988 0627 or visit www.fairbusinessloans.org.uk.