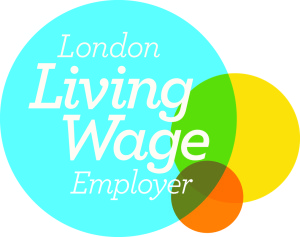 Fair Finance is proud to be an accredited London Living Wage employer. We are a values driven business and believe in doing the right thing for our clients and employees. Being a London Living Wage employer is one of the ways that we can show our commitment to treating our employees fairly.
Fair Finance plans to revolutionise financial services and to do this successfully we will not just have to demonstrate how well we can help our clients deal with the challenges life throws at them but how well we support our staff, value their contribution and have their wellbeing at heart.
Since becoming a London Living Wage employer we are able to differentiate ourselves even more from others in our industry, helping us attract qualified, committed and experienced people to join Fair Finance
This annual increase will positively impact a quarter of our workforce and is one way in which we can help tackle the rising problem of low pay. If more companies joined this movement and paid the Living Wage we would see a positive impact on our clients and we would all be working together to help pull people out of debt.
There are some important differences between the government's 'national living wage' and the independently calculated, voluntary Real Living Wage rate of pay. The 'national living wage' is a statutory minimum and all employers have to pay it to employees over 25 years of age. There is one rate for the whole country with no allowance for the higher costs of living in the London. The Real Living Wage is independently calculated, voluntary and based on the cost of living. The rates are different for London, recognising the higher costs of living here. The London Living Wage rate is £10.55 per hour and the rate for the rest of the UK is £9.00 per hour.
Fair Finance is a social business tackling financial exclusion in London and the South East of England. We work with over 20,000 people annually, helping them with access to affordable credit to avoid loan sharks and money lenders, support to small businesses to grow, and advice to people to manage their finances and avoid over-indebtedness.