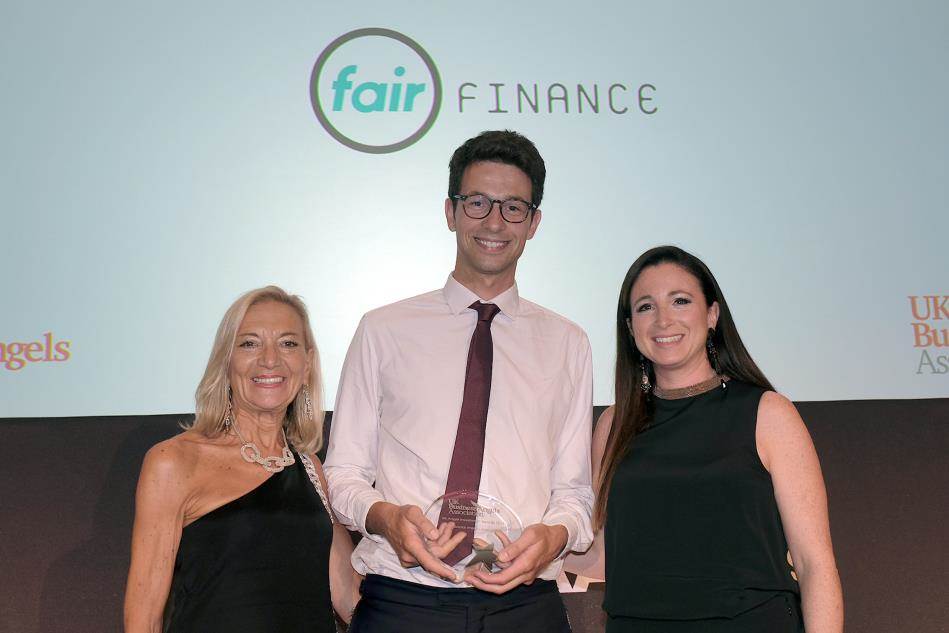 Social business Fair Finance is pleased to announce that on July 6th at the UK Business Angels Association annual UK Angel Investment Awards 2017, Fair Finance won the award for the Best Social Impact Investment in 2017.
Fair Finance is a financial inclusion social business that has developed microfinance models to make personal loans, business loans and give advice to some of the most excluded in the UK. Primarily focused in London and south east it realised that demand for it business loans services were national.
Fair Finance worked with ClearlySo as corporate advisors to raise a round of social investment to help scale our highly successful local approach to microfinance for small businesses into becoming a national provider.
Faisel Rahman CEO of Fair Finance said:
"Last year our business lending service, Fair Business Loans, made a step change in helping small businesses struggling to access finance by going national. We worked closely with ClearlySo, a fantastic network of Angel investors and our banks, to finance the expansion. We're really proud of winning the award and its great recognition of the innovative financing models we've brought to the market to support social impact at scale."
Jenny Tooth OBE, CEO of UK Business Angels Association, said:
"The winners reflect the huge range of innovative technologies, products and services being developed here in the UK; and demonstrate a strong capacity for scale and market disruption. UKBAA is delighted to recognise and highlight the success stories of these fantastic entrepreneurs and the contribution made by their investors who bring such vital finance and support."
The judges said:
"Fair Finance has shown strong innovation in bringing new models and approaches to enable financially excluded people to access finance at fair and affordable rates, having successfully used investment to scale the business and achieve national reach."
The funding round helped Fair Finance develop robust internal systems and build capacity to manage increased demand for its Fair Business Loans service. This allowed it to move from a local base in London to begin lending in Scotland, Wales and Northern Ireland becoming a truly a national player.
The investment helped to unlock additional lending capital from UniCredit Bank which has helped facilitate the growth of the service by 86% in the last 12 months.
Fair Business Loans, has now lent more than £2m to over 200 local businesses across the country struggling to access finance, and supported more than 3,000 entrepreneurs with advice and guidance.