Faisel Rahman OBE
Faisel Rahman has a background in international development at the Grameen Bank and the World Bank, in Bangladesh. He also briefly worked as an underwriter for a syndicate at Lloyds of London and co-authored a number of books on charitable fundraising and trust funds in the UK.
In 2000 he developed the first microcredit program in the UK and in 2005 he founded Fair Finance.
In addition to running Fair Finance, Faisel was the elected President of the European Microfinance Network (2010-2015) and writes an occasional column the Guardian Newspaper on issues around financial exclusion.
In 2007 he was elected an Ashoka Fellows in recognition of his work in social enterprise and the potential to make system changing impact through Fair Finance and in 2009 was recognised as a Young Global Leader by the World Economic Forum. In 2014 he was awarded an OBE by the Queen for services to Community Finance. In 2015 he was awarded an honorary doctorate by the University of East London.
Faisel is a member of the Finance, Money Advice, Staffing and Operations Committees.
---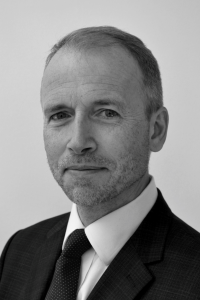 Matthew Jones
Matthew joined the Board of Fair Finance, and became Chair, in 2016.
He was previously CEO of UK, Middle East and Africa at Dentons, a global law firm, and was also a member of the firm's Global Board and Global Management Committee. Before that, he practised as a solicitor in the City for more than 20 years, during which time he held various other senior positions at the firm in addition to his role as a partner specialising in banking and project finance.
---

Matt Elsom
Matt Elsom is the CEO of Fraudscreen Ltd, a company whose purpose is to make it more difficult for people to gain financially through lying, whilst seeking to make it easier for honest people to be identified as such and treated accordingly.
Matt has been working in credit risk and fraud services companies for the past 15 years, both in the UK and abroad. Taking a career break to work for an aid organization in Nicaragua, Matt first saw the acute need for affordable finance and how access to ethical financial services can transform lives.
Matt is a member of the Finance Committee.
---
Emma Squire
Emma Squire is a member of the Senior Civil Service and has held a variety of posts at the Department for Business (BIS) and HM Treasury.
Until October 2011, Emma was head of the small business finance team at BIS, responsible for policy to support viable entrepreneurs access the finance they need to start, survive, and grow. The team is responsible for analysis and advice to Government Ministers on microfinance, bank lending and venture capital; it administers a tax relief for community investment; and funds various schemes to finance small firms, notably a debt guarantee scheme worth £600m p.a. and a portfolio of venture capital funds.
Outside of work, Emma is a volunteer business advisor for Young Enterprise, working with young people to inspire and equip them to succeed through enterprise.
Emma is a member of the Operations Committee.
---
Rasmus Berglund
Vice Chair – Rasmus qualified as a lawyer with Linklaters in 2006, specialising in Employment and Incentives Law. Rasmus has worked for Linklaters since 2004 having spent time in both London and New York.
Rasmus has a Danish and UK law degree (LLB) and a Masters (LLM) in Corporate and Commercial Law from King's College London. In 2007, Rasmus qualified as a Certified Equity Professional from Santa Clara University, California. Rasmus also holds a Certificate in Employee Share Plans from the Institute of Chartered Secretaries and Accountants.
Rasmus is a member of the Staffing Committee.
---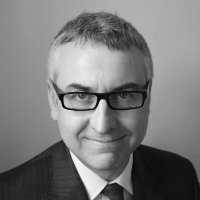 Graham Hishmurgh
Graham is a management consultant who works with businesses involved in social housing development including housing associations, local authorities and private developers.
He is currently at Altair Ltd where he focuses on supporting housing associations with strategy development, business planning and organisational change.
Prior to that Graham worked extensively in Local Government for over 20 years where he held a variety of posts working on the first wave of Housing PFI schemes, the Housing Association development programme and a range of complex regeneration schemes. He subsequently held a number of senior management roles in Housing, Customer Services, Revenues and Housing Benefits.
Graham is a member of the Operations Committee.
---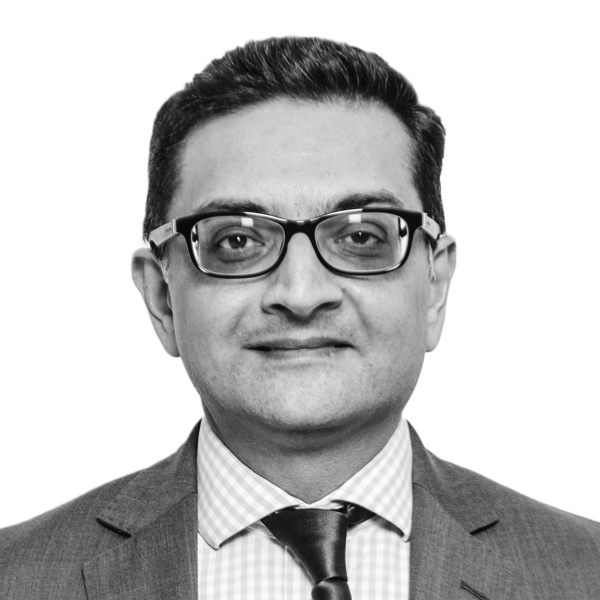 Vijay Bharadia
Vijay Bharadia is a qualified chartered accountant and a member of the Institute of Chartered Accountants of England and Wales. He is the International Chief Financial Officer of Blackstone since 2009.
Vijay has a Bachelor of Science (Engineering) degree from the Imperial College of Science, Technology & Medicine.
Vijay is a member of the Finance Committee.
---
Committee Members

Alexandra Stableforth
Alex began her career as a solicitor at Linklaters, where she has worked in both the litigation and financial regulation groups for six years. During that time, she spent six months on secondment to the Mary Ward Legal Centre's debt advice team and continues to volunteer there on a monthly basis. She moves to the FSA's retail enforcement team in 2013.
Alex has a combined Bachelor of Arts and Bachelor of Laws degree (BA/LLB) from the University of Sydney and is qualified as a lawyer in both the United Kingdom and Wales, and Australia.
Alex is a member of the Money Advice Committee.
---
Julian Marks
Julian started his career as a credit analyst for Merrill Lynch Investment Managers and Barclays Global Investors, specialising in the analysis of European banks. He then became a portfolio manager at Dresdner Bank, before joining Lehman Brothers Asset Management in 2007 – which was subsequently renamed Neuberger Berman – where he is responsible for managing European credit portfolios and analysing European banks.
Julian holds a BSc (Hons) in Economics and Accounting from the University of Bristol and is a CFA Charterholder.
Julian is a member of the Finance Committee.
---