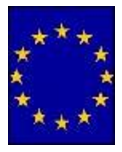 In our last article we explored opinions on both sides of the Brexit camp over the five key areas of:
The UK Economy;
Trading Opportunities;
The UK job market;
Job Opportunities in Europe;
The Impact on Large Businesses.
In this article we return to the main area of concern to us at Fair Business Loans; small businesses.
Planning for Change?
First and foremost, amongst all the debate about the EU it is becoming clear that many small business owners have not - up till now - been considering the impact of the EU on their business.
A survey conducted recently at the Telegraph Festival of Business found that 70% of bosses questioned or argued that UK's membership of the EU has no effect on their business planning and only 8% said that the debate surrounding Brexit has a major effect on strategic planning.
Regulations and Directives
As mentioned in the UK jobs section of last week's article, those that want to leave the EU think it would create a jobs boom when companies no longer have to comply with EU regulations. Certainly many SMEs would welcome a cut in red tape and what they see as petty regulations.
Some small businesses see EU regulations as an unnecessary cost, especially within the food and drink industries, and it is often the case that these regulations affect SMEs disproportionately.
Brexit would mean an end to any EU regulations that have not already been implemented into UK legislation and would remove the need for any new EU directives to be incorporated into UK law. Longer term, the government would also be likely to seek to repeal some of the existing EU legislation that is already law in the UK to enable UK businesses to gain a competitive advantage in Europe.
However on the other side of the argument there is a concern about some of the positive influences of EU law potentially being lost, such as consumer law, which has to date been largely EU-based.
So there would be various complexities in terms of regulations and laws which would take some considerable time to work through, meaning that if Britain were to leave the EU, most things would not immediately change.
Products and People
However, there are a number of other divisions of opinion amongst the UK's smaller companies about EU membership. Exporters and importers from the EU are more likely to have a strong opinion on staying in the EU. Aside from the risk of restrictive trade practices such as trade barriers or tariffs or quotas (as described in our last article) they may need to work harder to position the UK as a compelling and attractive business proposition.
Businesses who employ non-UK nationals are also more likely to vote for continued membership. These businesses need to be aware of the potential impact of Brexit on the areas of immigration and work permits. Whilst this is as yet uncertain they do need to think carefully about how they will deal with changes, if and when the situation arises.
Women IN ?
Businesses led by women may also be more likely to vote to remain. Latest polls indicate that a third of Britons have yet to make up their minds and the majority of these are women.
A campaign group called Women IN, chaired by businesswoman Jenny Halpern Prince, sent an open letter to the London Evening Standard. This was signed by more than 50 leading women in business, science, trade unions and medicine including English sporting executive and Apprentice advisor Karren Brady; television presenter and broadcaster June Sarpong; lastminute.com founder Martha Lane Fox; designer Kelly Hoppen, chef Ruth Rogers, fertility expert Professor Geeta Nargund, scientist Dame Anne Glover, actress Sharon Maughan and theatre producer Sally Greene.
The letter said that the members of Women IN "are drawn from all walks of life. We work in medicine, retail, health, financial services, the creative industries, trade unions, interior design and fashion. And we have all benefited from our membership of the EU." Urging women across the United Kingdom to join them, they add: "Too often, women's voices aren't front and centre of political debate. But this referendum is going to be different."
Many women feel that the EU has made Britain a more equal place, with guaranteed maternity rights, laws around equal pay and anti-discrimination. Women in business may therefore be more inclined to vote to remain, particularly if they perceive advantages in terms of issues related to the economy, trade agreements and global influence.
Small Business Funding
Another issue close to our hearts at Fair Business Loans is the impact on small business funding. According to our analyst, Dominik Sokalski: "The impact of Britain leaving the EU on SMEs may be felt more strongly in the ability for SMEs to access finance".
We are aware that many banks have already reduced their lending to SMEs post-recession and Dominik says that the EU decision could make this worse, with far-reaching consequences: "There is a real risk banks will reduce their lending to SMEs in order to mitigate against further risk. This would have a negative impact on economic growth and the long-term battle to increase UK productivity and investment."
A real issue for small businesses to date has been a lack of solid information on how staying or leaving will impact the future of their business. In the Telegraph Festival of Business survey mentioned above, only 48% of those questioned felt that they had all the facts available to make an informed decision. Hopefully now that the referendum date has been announced this is beginning to change and more unbiased information is becoming accessible. However, another recent survey by The Federation of Small Business, indicates that most small business owners rely on television and radio to help inform their view and for many of them it was hard to distinguish personal opinions from professional views.
Probably the largest immediate threat for all businesses is the uncertainty, and the conflict between short-term outcomes and long-term impacts. For small businesses there are also inevitable knock-on effects from the decisions made by larger businesses. For example if large international companies were to decide either to leave the UK or relocate their HQs in the event of Brexit, and/or fewer companies decided to set up in the UK in order to be able to access the EU, this will impact the potential reach of smaller businesses.
With the vote approaching, small businesses need to take the time to become familiar with the potential impact of both the Remain and Leave sides of the argument. They need to start thinking and planning strategically because whether we do remain or leave, the decision will have a major impact on SMEs.