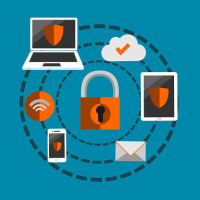 Fair Business Loans use DirectID to revolutionise loans for small businesses!
In our recent article about Open Banking we explained how it will harness the power of technology to revolutionise the everyday banking experience of individual customers and small businesses. It will put them firmly back in the driving seat in terms of controlling their finances and being able to make the best decisions on a timely basis.
Open Banking is currently being rolled out in the UK by most of the major banks. However, in parallel there are other new technologies in the financial services industry and some of these are already proving to be of tremendous benefit to customers.
At Fair Business Loans, since 2016, we have been using API technology in partnership with the ID CO. This technology enabled us to improve and streamline our loans for small businesses. DirectID ( an IDco product) works along similar lines to Open Banking in that during the loan application process customers are able to allow us secure online access to the transaction data of their bank statements. This gives us a real-time overview of their financial position, which then enables us to make a quicker and fairer decision on their small business loan.
Ahead of the game…
This technology has been widely used in the US for some time but Fair Business Loans has been one of the first financial organisations to implement it in the UK. It has enabled us to obtain customer data more quickly than before, which has resulted in an increase in the number of successful loans for small businesses. To be specific, it has enabled us to:
Increase customer conversion rates by 15%
Reduce fraud and provide certainty through direct bank connections
In addition to the above, the enhanced security of DirectID and the reliability of financial data is increasingly important with the imminent arrival of GDPR in the UK. DirectID gives us the certainty that the information is coming directly from the bank and that it gives an accurate picture of the customer's financial position.
A summary of the benefits of DirectID from Fair Finance's Rob Benfield is that it has "significantly enhanced the accuracy of our underwriting models, and client conversion rates, to drive top-line income growth alongside reduced credit costs".
The need for speed…


DirectID has also been of tremendous benefit to many of our customers. For example, small business owners are most of time faced with short notice deadlines to deliver their products; therefore they would require funding to support these projects quickly. A client of ours, a bespoke bathroom design company, required additional funding quickly in order to begin working on a new contract. DirectID enabled us to speed up our funding decision by accessing their bank transaction data online. This resulted in us being able to get funds into their account in plenty of time for them to deliver the newly won contract.
Howdy partner…
But DirectID is not just about speeding up the financial decision-making process. It has also proved a success with our customers in other ways. Not only is it straightforward and intuitive to use, it has provided the foundation for excellent working relationships between us and our customers. The ease of transfer of information has freed up more time and opportunity for us to get to know our customers and their small businesses better, and therefore to be more involved in helping them move their business forward.
So if you are in need of a small business loan for your growing business, but are worried about how long the process may take, then why not get in touch with us at Fair Business Loans? By using DirectID the loan could be with you sooner than you thought possible!