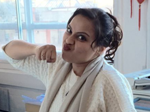 One of our main aims is to help our clients escape the clutches of Payday Lenders, and Loan Sharks who charge extortionate rates of interest. Recently, Personal Loans officer Nikki was able to help client Andre (not his real name) come out of a dangerous cycle of payday loan usage.
Andre, a full time factory worker in his late 20's had found himself in a money management crisis. Unfortunately, he had resorted to using two well known Payday Lenders to help see him through from one Payday to the next. Consequently, a huge chunk of his outgoings went towards repaying the Payday Lenders, leaving Andre with nothing to purchase an air ticket to visit his son in Hungaria , in time for his First Birthday.
As an existing customer, Andre trusted that he could come to Fair Finance for an affordable solution.
Personal Loans Officer Nikki sat down with Andre, and discussed his situation in depth. After studying his incomings and outgoings Nikki found that Andre had racked up a total debt of £4000 in Payday lenders, Hire Purchase companies and Finances companies, paying a total of £600 per month to all his creditors. Whilst Andre's £4000 debt exceeds our £2000 lending limit, this did not mean that we could not help him.
Andre had a debt of £1050 owing to two payday lenders, paying a total of £400 p/m. we were able to approve a loan of £1800 of which £1050 when towards consolidating the payday lenders, and £750 to finance a last minute trip to Hungaria. With his new FF loan, Andre is now paying £143 p/m saving him £257 p/m. He has now vowed to never return to Payday lenders.
Payday loans should never be used as a bridge between your incomings and outgoings. If you do find yourself in a position similar to that of Andre's, know that there may be an underlying problem that needs to be addressed, and using a Payday lender will only worse the situation. Effective budgeting is crucial, as is trying to find a way to balance your costs and income. The lure of a 'quick and easy' solution may seem appealing, but in the long term, can hold damaging consequences.
Fair Finance will soon be able to offer a direct refinance service, where we will contact your high cost creditors directly and consolidate the loan, saving you money each month. To find out more, speak to one of advisors today,
Note: Client names have been changed to protect privacy.