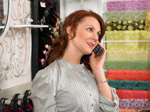 In February we ran a blog entitled Does Your Business Need The Fixer which referred to the BBC 2 programme called The Fixer. In this programme hotelier Alex Polizzi spends time in a struggling small business to make recommendations as to how it could be improved.
In a recent interview with The Radio Times, Polizzi outlined some of her views as to how she believes the government could make things easier for small businesses. We report back here on some of the main things that she would like to see changed. Let's see if you agree!
WORKING HOURS
People in small businesses work too long hours. Even though The Working Time Directive gives EU workers the right to holidays, days off, rest breaks, and the choice not to work more than 48 hours a week, most people still seem to be working far too hard. Somehow as a nation we need to find a way round this. We will focus on this in our next blog!
FLEXIBLE EMPLOYMENT
There needs to be more flexibility in employing staff. For example, some companies need staff on a seasonal basis but then not for the rest of the year, and measures need to be put in place to make this easy for small business to do.
MATERNITY & PATERNITY LEAVE
It would also help small businesses if the maternity and paternity laws were easier to administer, so that the needs of both the parents and the business are met. There needs to be a dovetailing in so that new parents can have time away from the business but that the business is able to temporarily or flexibly backfill their jobs while they are away.
TAX BREAKS
Small businesses deserve a break from the complexities of corporation tax – perhaps a two-year moratorium after start up. More tax relief for childcare should also be available to make it easier to employ those with childcare responsibilities.
INTERNET
More training needs to be available so that employees are more internet-savvy and are able to build websites, use social media effectively for marketing, and manage trade online. There should also be more regulation in terms of reviews on the internet; companies can easily post fake reviews on their own sites and bogus bad reviews on the sites of competitors, with no redress easily available. Once something is on the internet it stays, there, and is all too easily believed by many.
So, do you agree with Alex? What are the major things – either cultural or legislative - that you think need to be changed in order to make life easier for small businesses? Do get in touch with us! We'd love to hear from you! Should you need further advice or are considering applying for a small business loan then do make Fair Business Loans your first port of call!