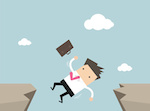 Tips for small businesses to keep up with their finances
June was a very significant month for the UK in so many different ways! Brexit and Euro 2016 immediately spring to mind, but many other things happened as well. What you may not have realised is that June 9th was National Freelancers Day!
National Freelancers Day was established by IPSE - The Association of Independent Professionals and the Self-Employed. IPSE is a not-for-profit organisation that represents over 68,000 freelancers, consultants and self-employed people from each sector of the economy. Its aim is to support those working for themselves in the UK. Self-employed people now comprise 15% of the UK workforce, including approximately 1.88m freelancers.
However, one area that according to IPSE is very badly handled by freelancers and other self-employed people is finances! Some freelancers and small businesses are not very disciplined about invoicing. According to FreeAgent research, around 31% of the hours worked by freelancers in 2015 were not invoiced for, resulting in a loss of thousands of pounds in income. This equates to a lot of unpaid overtime!
The fact that this happens is perhaps explained by the findings of recent YouGov research that just 38 per cent of freelancers keep tabs on their overall financial position on a weekly basis, while one-in-ten review financial health only once a year.
This is a pattern that needs to change! Co-founder and CEO of FreeAgent Ed Molyneux warned: "If you don't regularly check your financial information – or have access to all of the details that you need – you won't know how your business is doing at any given time. And if you only look at this information every three to six months, you run the risk of not being able to identify or deal with potential cash flow problems until it's too late".
Small businesses and freelancers really need to check their financial health more regularly whilst frequently updating their accounts: "We know that most self-employed people are great at putting in long hours, working hard and running great businesses, but they need to be better at staying on top of their finances," says Molyneux.
Why not make this your summer resolution? At Fair Business Loans we understand that small businesses are often working so hard that the last thing you feel like doing in any bit of down time you do get is your finances! But little and often really is the way to keep on top of things. There are many different types of software around these days to help small businesses manage their finances and getting into the habit of using these regularly to keep invoicing and expenditure up to date will reap dividends in the long term.
Having a completely accurate picture of your business's current finances will also help you with more strategic long term planning. Once you are more confident about current trends, you will be able to look ahead more clearly to expanding your business; and when the time comes to apply for further financing such as a small business loan you will be well placed to convince the lender that you can manage finances well.
SOURCES
http://businessadvice.co.uk/tax-admin/year-end/freelancers-encouraged-to-keep-finances-in-check/
https://www.ipse.co.uk/what-we-do