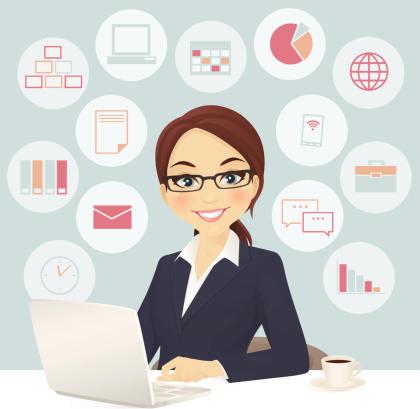 Business funding for female entrepreneurs
Women are steadily becoming more visible and influential in public life. The UK has its second female prime minister and the US may soon have its first female president. But in business it often seems like the proverbial "glass ceiling" still exists.
In the US, a new Bank of America survey of 1,000 small business owners found that 77% of female business owners believe women and minorities receive fewer advancement opportunities, and 46% of female business owners felt limited by the glass ceiling.
For those women running small businesses in the US it can also be difficult to obtain business funding. The US research found that despite owning 30% of small businesses, women receive just 4.4% of funds paid out in small business loans.
The National Association of Women Business Owners (NAWBO), was set up in the US in the 1970's to support women in business. The catalyst for setting up NAWBO came in 1973 when three women tried to join the Chamber of Commerce and they were not allowed to. Nor could women sign for a small business loan without a man.
Thankfully things have improved over the 40 years since then! However, both in the US and the UK there is still some way to go to achieve full equality.
Self-employment in the UK is at its highest level in 40 years and much of its recent growth is among women. In 2014, 20% of sole traders and 18% of small business owners in the UK were women. However, recent research by the Women's Business Council has shown that the UK economy could potentially be missing out on over a million new enterprises due to the untapped business potential of women.
In 2013 The Women's Business Council - supported by the Government Equalities Office - produced a report called Maximising Women's Contribution to Future Economic Growth. The report explored the importance of women's entrepreneurship to the UK economy and the challenges that women business owners face when starting up and growing their business, including the availability of business support, access to finance and childcare. The research for this report included both focus groups and a survey of 1,919 women business owners.
The report laid out several recommendations designed to boost women entrepreneurship across the UK. These recommendations are summarised briefly below:
Development of a framework for women's enterprise by bringing together all Government departments and agencies in an effort to grow and support women's enterprise.
Improving access to finance for women, by increasing awareness of the full range of finance options available to them, including alternative sources such as crowdfunding and angel investors.
Improved data collection on business ownership to provide policymakers with a stronger evidence base on women entrepreneurship.
Raising awareness of support and resources - such as the Business is Great website - among women business owners.
Improving diversity in procurement practices and improved monitoring of awarding of public contracts on a gender basis.
Increasing the visibility of role models for women business owners across a range of sectors and businesses.
Equalising maternity pay so that it does not disadvantage sole traders and the self-employed.
At Fair Business Loans we are delighted to see many women running their own businesses and would like to see those numbers increase! We have already helped many female business owners with business funding and now want to help some of those million new enterprises get going! By doing this we can encourage other women to get involved in business too.
We are a financial lender outside the mainstream. We understand that women often start businesses for different reasons from men and that women-led businesses can also grow differently from those run by men. Both of these can impact on how and when you need our support. We treat every loan application personally and do not rely on algorithms or financial scoring to dictate our lending decisions. We're ready to listen! Why not contact us today to see how we might be able to help you and help to keep women in business!